So I'm sure we all know how much I love the Hunger Games trilogy. I read all three books in 2 or 3 days and I loved all of them - even Mockingjay, somewhat of an unpopular opinion, and I can't wait for the film to come out in March (44 days!).
In collaboration with the movie release, China Glaze has released a new collection, full of colours inspired by the districts that feature in the movie/book.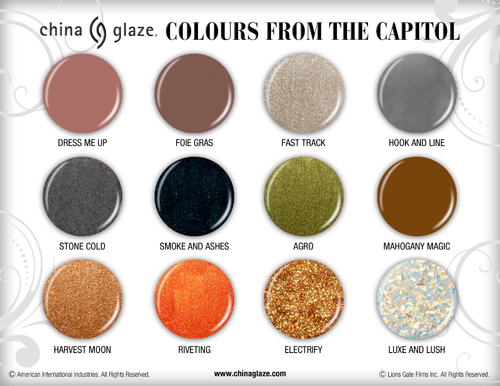 One of my favourite bloggers of all time, All Lacquered Up, has swatches and a review of the collection which you can see
here.
I am totally lemming over Dress Me Up, Foie Gras, Stone Cold and Smoke and Ashes. Any ones you fancy? Have you read the books?